Disclaimer
This information HAS errors and is made available WITHOUT ANY WARRANTY OF ANY KIND and without even the implied warranty of MERCHANTABILITY or FITNESS FOR A PARTICULAR PURPOSE. It is not permissible to be read by anyone who has ever met a lawyer or attorney. Use is confined to Engineers with more than 370 course hours of engineering.
Precision Mathews PM-1236T-1 Lathe notes

---

Important! If you just bought one of these - DO NOT RUN IT ! What you see below is just some of what was in the transmission. If you want to keep one of these, the first thing to do is to drain the oil - clean - install magnets under the lid where the oil goes down to lubricate the spindle bearings - also install a transmission magnet at the bottom of the tank.

Best to flush this completely with solvent - let it dry - vacuum it out - blow out the rest with clean air. Precision Mathews had the cheek to tell me this is normal - it would settle out etc<@#$*%> .. Anyone with a glimmer of understanding how these circulate the oil knows that this grit would be circulated as well. You will want to do something similar with the carriage sump.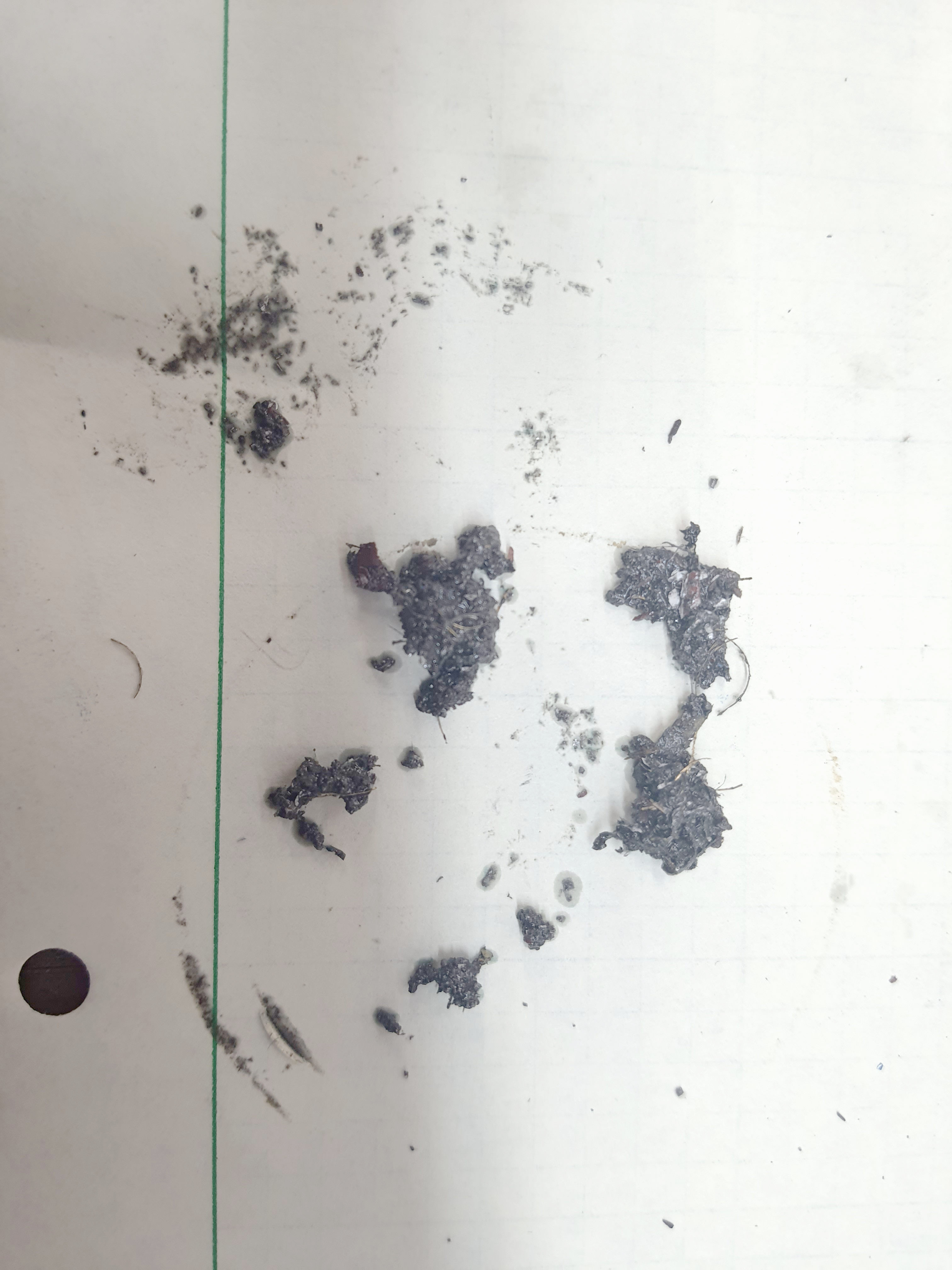 PM response "We use hydraulic oil there so that metal will settle to the bottom of the casting where it won't cause damage. Since it's not kept in suspension by detergents, and is not being circulated by a pump, it will not reach the gears. What you are seeing is from break-in and looks awful, but ultimately will not cause harm." Which is total BS - the gears stir the oil well enough to lift what is in the pictures.
This is what happens if you run the headstock with the grit in it (same headstock sold with a different badge in Australia).

I can't recommend this lathe. It pretty much came as a kit. Needing disassembly to clean the grit out of it. Lots of burs to remove - edges to ease. I would have been MUCH better off with a used lathe that was made well. If I could go back in time, I would have picked up a used CNC with bad electronics and retrofitted with LinuxCNC. I think for the quality - this lathe is only worth $1500 new[2022 value] . Sold as Taiwan quality - worse than some Chinese equipment I've picked up.

Oil drain plug is not metric - NTP 3/8" I recommend not using it - it won't drain completely as it is located a bit too high - and you will need to open the top and clean the magnets anyway. If you open the drain - oil wants to go everywhere.

Turns out this same lathe is sold in Australia as Centre lathe Hafco - made in china
https://www.t4i.com.au/L237

Hand wheels hit each other at zero degrees.

Comes with BSW 1/2x12TPI screws to attach base - Changed it to the nearest metric size.

Gear cover post is bent

Missing data sheet for the scales so no mechanical drawing - did find on WEB after lots of searching. They responded
"Sorry, we do not have that information for the scales."
Faceplate came that had huge voids in the face - they replaced with another one that was not properly machined.

Carriage lock does not work - they sent replacement that also didn't work - (0.15mm gap) - made a brass plate so it works.

Carriage is not level front to back if you level bed.

The tail stock fit-up inside was not cleaned up well - required machining.

Amazingly bad scraping on bottom of carriage - has HUGE gap in center - looks like it was worked with an angle grinder.


Metric threading with imperial lead-screw

This is done by "translating" the leadscrew drive, running it slower than for US threads by the factor 86T/91T = 0.945. To see how this works,
compare the US setup for 8 TPI (0.125" pitch) with the metric setup for 3 mm pitch. Both use the same 60T upper gear and the same C2
gearbox setting, but the leadscrew turns more slowly — so 0.125" becomes 0.125 x 0.945 = 0.1181" = 3 mm.


Solid tool post
need block 2.25" x 4.25 x 4.25


Email